Born in Pisa, Italy, and based in the New York City area, Marco Accattatis began his music studies at age eight on acoustic guitar. It wasn't until later in life, after a brief period trying learn the organ, that he begun playing bass guitar. This happened when his older brother Livio asked him to join his rock'n'roll band. Within a couple of years as a self-taught bassist Marco realized that music was becoming a lifelong passion and so he decided to get a formal music education once and for all.

As his studies continued to progress he was eventually awarded a scholarship at the Berklee in Umbria Jazz Clinics at the Umbria Jazz Festival in Perugia, Italy. It was then that he decided to move the United Sates and attend Berklee College of Music in Boston. After graduating summa cum laude in composition and performance in 1995 he relocated to New York City upon being offered a residency at the NYU New Music Ensemble under the direction of Dr. Esther Lamneck where he also collaborated with choreographer Douglas Dunn. He now lives in South Orange, NJ but can be occasionally seen in his native Pisa, Italy from time to time.

Marco is currently performing with Martha Reeves, Epic Soul, and Total Soul. For upcoming performances please check the calendar. A list of past performance can be found here.

Over the years Marco has had the pleasure to share the stage with many talented artists such as Andy Anderson, Martin "Martino" Atangana (Jean-Luc Ponty, Paul Simon), Randy Brecker, Kristy Cates, Kelton Cooper (Kool And The Gang), Yanick Etienne, Paget Shand (Wynn, Engelbert Humperdink), Gene Lake (D'Angelo, Maxwell, Marcus Miller, David Sanborn), B.D. Lenz, Martha Reeves and the Vandellas, Al McKenzie, Lew Soloff (Gil Evans, Tito Puente), Tony Trischka (Bela Fleck), Frankie Valli, Shawn 'Thunder' Wallace (Victor Wooten), and actor Sigourney Weaver.

His radio, TV, and film credits include Fox, MTV, MTVLA, NJN, WISC-TV, E Town, WBQX, WFUV, WKXW, WNJU, and WRUW. His compositions have been performed in Europe and the United Sates.

Besides performing, Marco is a doctoral candidate in musicology and a part-time lecturer in music history at Mason Gross School of the Arts at Rutgers University. He was also President of the Rutgers University Musicological Society from 2013 to 2016. His academic research can be viewed here.

As a transcriber, he collaborated with the weekly Ezine First Bass And Beyond. As an arranger, he worked for the UK based music production and publishing company Artemis Media Music.

Click here to view Marco's curriculum vitae.



Selected Discography: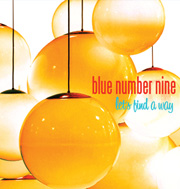 blue number nine: "let's find a way"
"This CD is truly a product of its principal songwriters, bassist Marco Accattatis, with his brilliant musicianship, and lead singer Stefanie Seskin, who mixes her airy, enthusiastic vocals with her carefree yet introspective lyrics". "61 minutes of music just for chilling and smiling." Matthew Allen, Elmore Magazine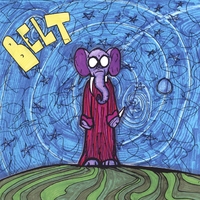 BELT: "BELT"



Stefanie Seskin: "the edge of reason"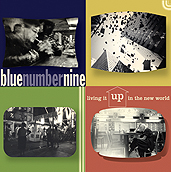 blue number nine: "living it up In the new world"
"[U]nder the direction of lead singer/founder Stefanie Seskin, Blue Number Nine offer an enthusiastic celebration of R&B as listeners knew it in the pre-urban contemporary era (with a few detours into pop/rock territory)." Alex Henderson, All Music Guide



BELT: "Dead Come Back"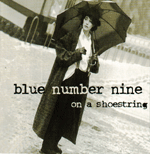 blue number nine: "On A Shoestring"
"Marked with consistently great background vocal harmonies, excellent musicianship from all band members and Stefanie Seskin's incredibly sexy vocals, Blue Number 9 is an immensely enjoyable sound." Bob Silvestri, Best of WNY.com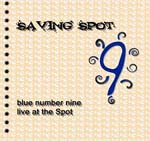 blue number nine: "Saving Spot"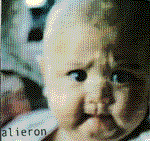 Alieron: "Alieron"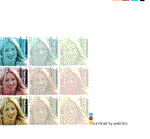 Kim West: "Kim West"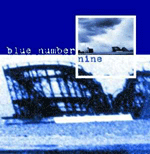 blue number nine: "blue number nine"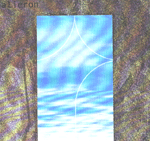 Alieron: "I Want An Easy Good Life"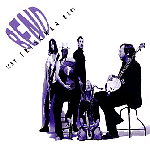 Tony Trischka Band: "Bend"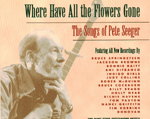 AA VV: "Where Have All the Flowers Gone: the Songs of Pete Seeger"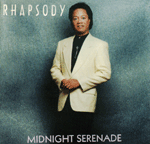 Rhapsody: "Midnight Serenade"



Some of the artists Marco has worked with:



Alieron (a.k.a. The Electric Ladybugs)



The BarFlyz



Sophia Bastian



BELT



blue number nine



Boston Globe



Ace Case



Kristy Cates



Ari David and Cristina Cruz



Elephunk Band



Billy Eric



Dernst Emile



Yanick Etienne



Paul Gargiulo Band



Garth Koren Trio



JC Milo



The Neighborhood



Ada Rovatti



Shades Of Red



Silvana Magda



Martha Reeves and the Vandellas



Stefanie Seskin



Super Number Seven



Tiny Bubble Band



Tony Trischka



Victoria Warne Band



Kim West



Pamela West